450 g
Price for Premium: 178,41 Kč
Description
Composition
Similar products
More from this brand
Recipes
S šéfkuchařem Petrem Burešem jsme pro vás připravili tradiční českou pochoutku v podobě hovězího na česneku s domácími bramborovými špalíky, kterou skvěle doplňuje chuť špenátu.
Česnek je v Česku takový lidový všelék. Je základem české kuchyně a když se k němu přidá hovězí, jedná se o záruku dobroty. Hovězí na česneku se v kuchyni šéfkuchaře Petra dusí a vaří několik hodin, takže si můžete být jistí, že se vám bude doslova rozplývat na jazyku. Špenát s bramborovými špalíky pak celý pokrm perfektně doladí a na vás už zbyde jen vychutnat si tuto gastronomickou symfonii do posledního sousta.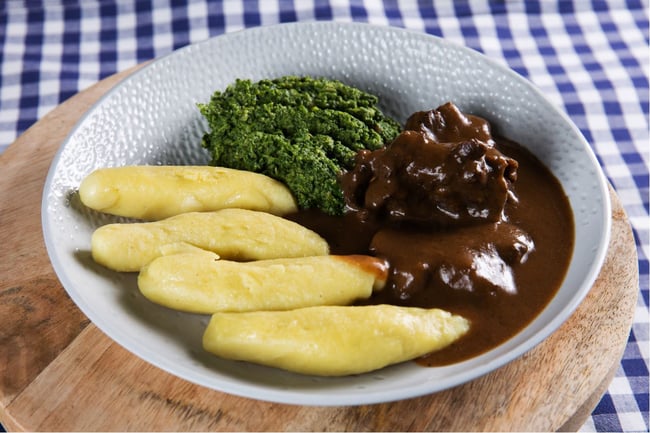 O šéfkuchaři
Petr Bureš se v gastronomii pohybuje už 30 let. Za tu dobu se setkal s celou řadou špičkových, zahraničních kuchařů, díky kterým získal přehled a jistotu a naučil se vnímat českou kuchyni zahraničníma očima. U nás na Rohlíku od něj můžete ochutnat jak českou, tak i světovou kuchyni.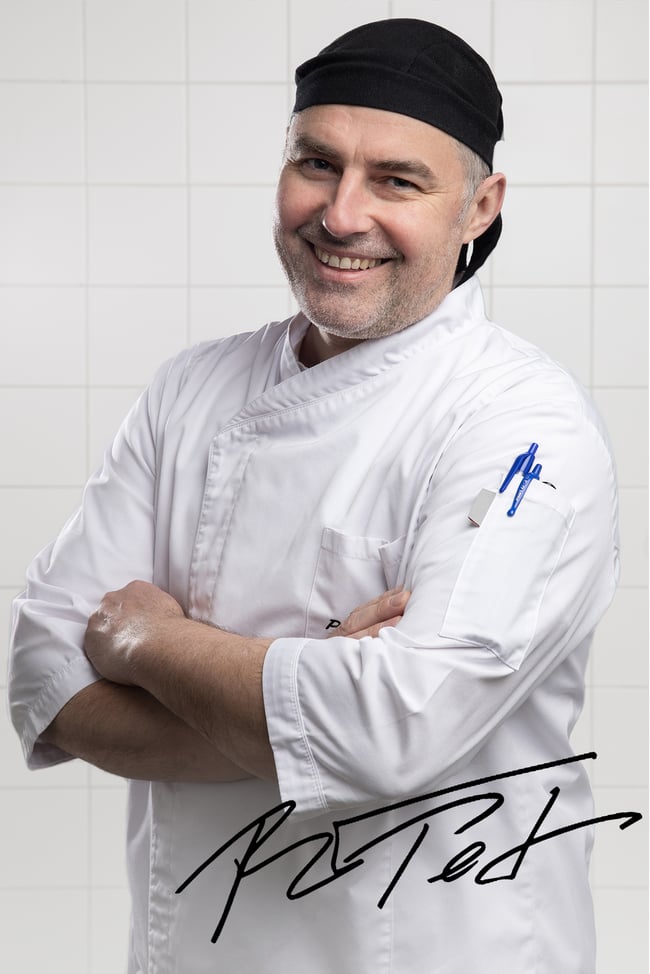 Jak to funguje?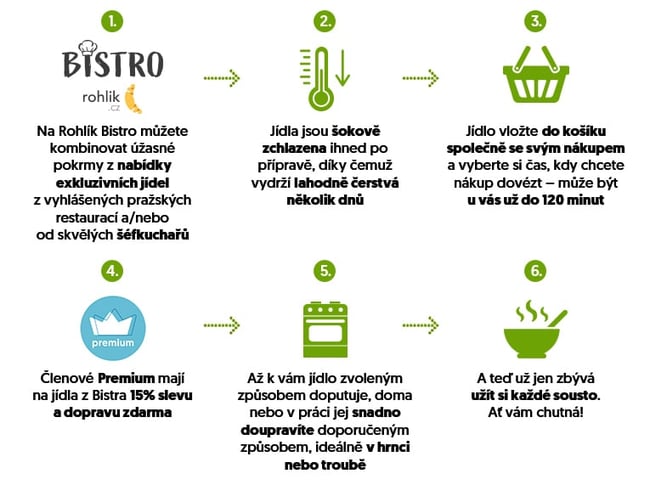 Použití
Hovězí maso dejte do rendlíku a za stálého míchaní prohřejte. Špenát přendejte do menšího hrnce a za stálého míchání prohřejte. Knedlíky dejte na pařáček na cca 5 minut.
Skladování
Skladujte při teplotě od 0 °C do 4 °C. Po otevření ihned zkonzumujte. Znovu neohřívejte.
Výrobce
Zátiší Catering Group, a.s.
Novotného lávka 5
110 00 Staré Město
Česká republika
Kam s obalem?

Durability
Average durability from the time of delivery: 2 days.
Guaranteed minimum durability from the time of delivery: 2 days.If the minimum durability is lower, please
contact us
and ask for a refund. Not applicable to items from the Save the Food section.