Description
Composition
Similar products
More from this brand
Recipes
Ovesná bezlepková kaše se sladkými jahodami a chia semínky v BIO kvalitě.
Dopřejte si rychlou a lahodnou snídani, kterou připravíte za pouhé 3 minuty.

Použití
Nasypte 50 g (cca 6 lžiček) ovesné kaše do misky, zalijte asi 130 ml vařící vody nebo 90 ml horkého mléka a zamíchejte. Nechejte 3 minuty odstát.
O výrobci
Vita+ Naturprodukte GmbH je rakouská společnost, která se zaměřuje především na výrobu vydatných svačinek, snídaní a dalších pokrmů, jako jsou například ovesné kaše, granola, smoothie a podobně. Ve Vita+ Naturprodukte GmbH věří, že snídaně není pouze přísun kalorií, jedná se o přísun více cenných živin, a proto se snaží vyrábět pokrmy v té nejvyšší kvalitě, které obsahují všechny potřebné živiny.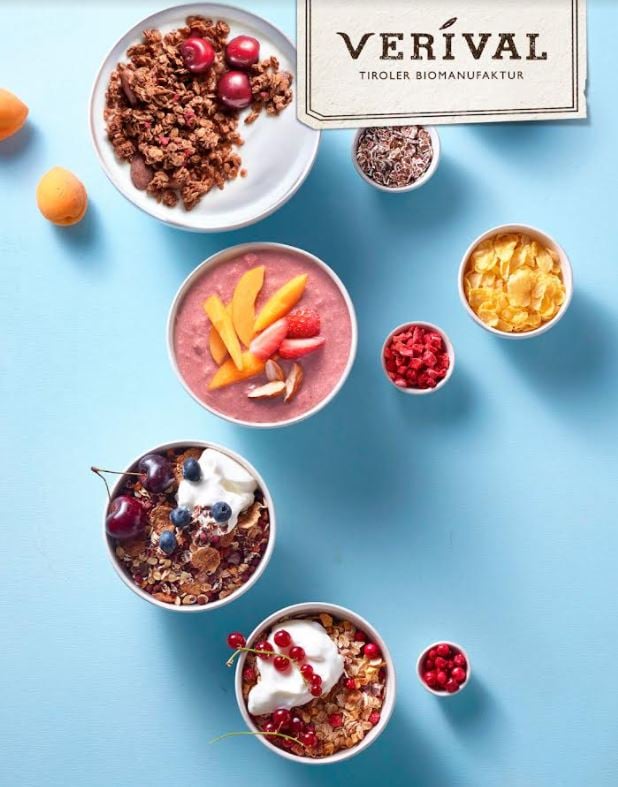 Skladování
Skladujte na suchém a chladném místě.
Výrobce
Vita+ Naturprodukte GmbH
Sportplatzweg 7
6336 Langkampfen
Rakousko
Durability
Average durability from the time of delivery: 122 days.
Guaranteed minimum durability from the time of delivery: 60 days.If the minimum durability is lower, please
contact us
and ask for a refund. Not applicable to items from the Save the Food section.