305 g
Price for Premium: 67,91 Kč
Description
Composition
Similar products
More from this brand
Recipes

Dovolte, abychom vám představili náš opravdu Hustej jogurt!
Tento vymazlený produkt, který si sami ručně vyrábíme u nás v Rohlíku, je vyrobený pouze z prvotřídních surovin.
Základem je hustý bílý BIO jogurt přímo od farmáře. Další vrstvou je pražené müsli od Janovy Pece, které je slazené medem od českého včelaře. Dále je toto veledílo doplněno několika druhy ořechů a ručně dělaným slaným karamelem. Prostě mňam!!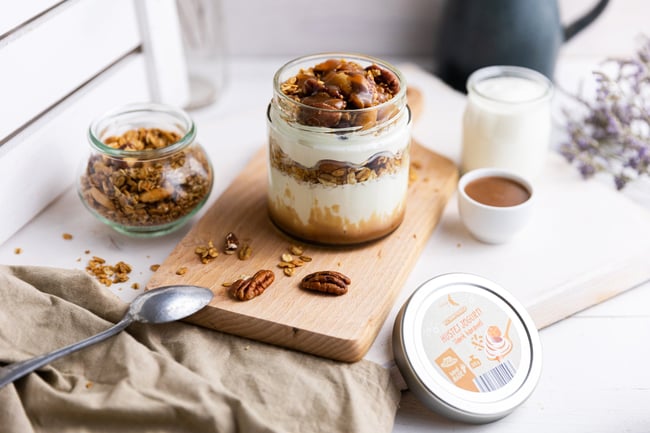 Použití
Určeno k přímé spotřebě. Hodí se jako sladká snídaně, nebo sladké pohoštění.
O výrobci

Česká společnost Velká Pecka byla založena v roce 2014 Tomášem Čuprem. Provozuje on-line supermarket Rohlik.cz, který je jedničkou na českém trhu. Vlastní řeznictví v Brně a výrobnu na delikatesy, sladkou a studenou kuchyni v Praze.
Skladování
Uchovávejte v teplotě od 4–8 °C.
Výrobce

Velká Pecka s.r.o.
Sokolovská 100/94
186 00 Praha 8 – Karlín
Česká republika
Kam s obalem?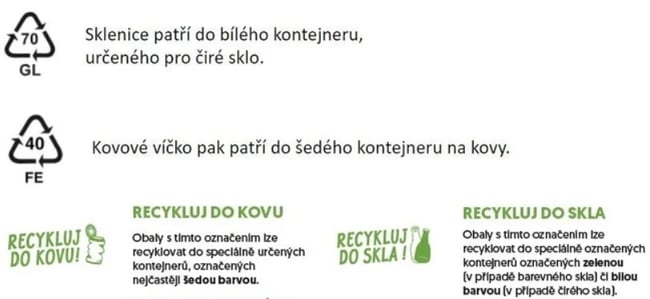 Durability
Average durability from the time of delivery: 3 days.
Guaranteed minimum durability from the time of delivery: 1 day.If the minimum durability is lower, please
contact us
and ask for a refund. Not applicable to items from the Save the Food section.