1 pc
Price for Rohlíček: CZK 99.90
Description
Composition
Similar products
More from this brand
Recipes
Co bychom byli za Rohlík bez ponožek s rohlíkem?! A tak jsme se zamysleli nad jeho příběhem – že se ze pšenice udělá mouka, z mouky rohlík, z rohlíku strouhanka a ze strouhanky řízek. A nakonec je to pěkná fuška!
Někdy je prostě fajn si připomenout, že i za obyčejným Rohlíkem je spousta práce, a teď si to můžete každý den připomínat s našimi ponožkami z limitované vánoční edice i vy. Ať vám slouží!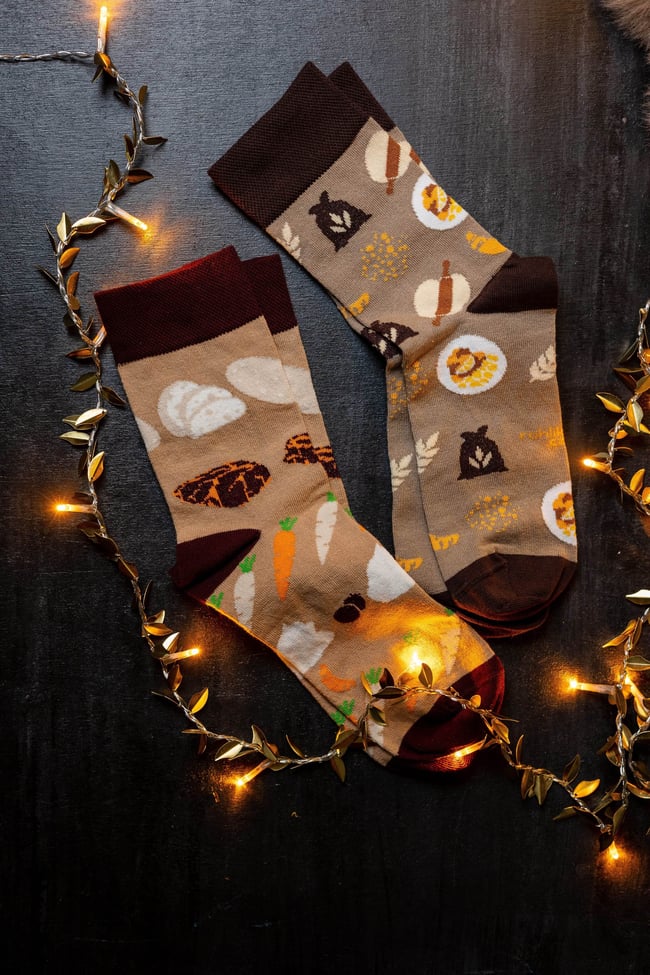 Použití
K jídlu sice nejsou, ale k sežrání jo! Noste je kamkoliv a kdykoliv, když chcete mít nohy v teple. Díky příměsi s ionty stříbra, které mají antibakteriální účinky, navíc zabraňují nechtěným pachům.
Ponožky můžete prát na 40 °C, ale sušit v sušičce je nedoporučujeme.
O výrobci
Sokino je ryze český výrobce veselých ponožek, které vám rozzáří i ten nejupršenější den.

Skladování
Skladujte v suchu.
Výrobce
Viera Kotulánová – Sokino
Švehlova 1750
Slaný 27401
Česká republika