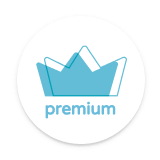 Rohlík Premium
Shopping is great.
And with a discount.
Premium membership frees up your hands. We always deliver the purchase free of charge and with priority.
Benefits of Premium membership
Delivery is always FREE

You get priority delivery and it's free. Every day, if you like

Same-day delivery

Members have priority and a same-day delivery

guarantee

*

Member discounts 15–20%

A permanent 15% discount on certain goods

Express delivery

Four times a month, you get free delivery within 90 minutes
The pinnacle of shopping
46,200 of our customers.
Join us!
1 month membership – CZK199.00 30 days to try
Another benefits
Small orders from 1 Kč are free 4 times a month

Selected delicacies that are only available to Premium members

You can book your delivery time before you shop
Do you need clarity?
What are my membership period options?
You can subscribe for a month or for a year. You always pay in advance, for the whole period.
How can I cancel my membership?
You can cancel in two clicks. You'll have access to the benefits for the rest of your subscription period (a month or a year).
What if Rohlík Premium doesn't suit me?
If you aren't satisfied with the service within the first 30 days, we'll refund your full membership fee.
What are the conditions for free delivery?
As a member, you are always entitled to standard free delivery. Additionally, you get express delivery within 90 minutes for free in Prague, Brno and Ostrava — 4 times a month, then for CZK 99..
How will I know that my membership is ending?
We will always notify you of the renewal of the monthly membership after deducting the membership fee. For an annual membership, we will write to you before the end of the year asking if you want to continue with the Premium membership.
Small orders: how do they work?
Four times a month, you can order from 1 CZK. Once you've used it up, you can place orders worth at least CZK 100 delivered to the Rohlík Point and CZK 500 delivered home.
What does priority delivery mean?
Special delivery windows are reserved for Premium members. Look for the blue crown symbol. In addition, you can book your window first, then relax and shop.
* What is the same-day delivery guarantee?
We guarantee delivery on the same day if you order by 5 PM**)
until 12:00 in Přerov
until 13:00 in Ostrava, Pilsen and their surroundings
until 13:15 in Most, Chomotov, Louny, Litoměř, Ústí nad Labem and their surroundings
until 14.00 in in Česká Lípa and Karlovy Vary and its surroundings
until 2:15 p.m. in Hradec Králové, Pardubice and their surroundings/li>
until 3 p.m. Jablonec and their surroundings
until 15:45 in Olomouc and its surroundings
until 4 p.m. in Kroměříž, Mnichová Hradiště and their surroundings


Today's delivery guarantee does not apply to orders in Karviná, Opava, Turnov, Jaroměř, Třebechovice, Přelouč, Chrudim, Bedřichov, Uherské Hradiště and Třebíč.
Important: The same-day delivery guarantee may be temporarily limited in the event of an emergency (e.g., government action on the Coronavirus epidemic) or during high-demand periods, such as around Christmas.